As a pediatrician, holidays that revolve around candy provide an extra challenge for me to be creative. Sure, I hand out candy on Halloween, but for Valentine's Day and Easter, I try to think of non-edible gifts that will keep the dentist at bay, but still delight my children. Here's my round-up of fun Valentine's ideas for your little loves.
Bookworm necklace from Sweet Lulu ($21): let's tell our daughters that they are something other than cute.
Spotty Bow Dress by Boden ($52): I love stripes, dots, and bows, so this dress is a must-have! Does it come in my size?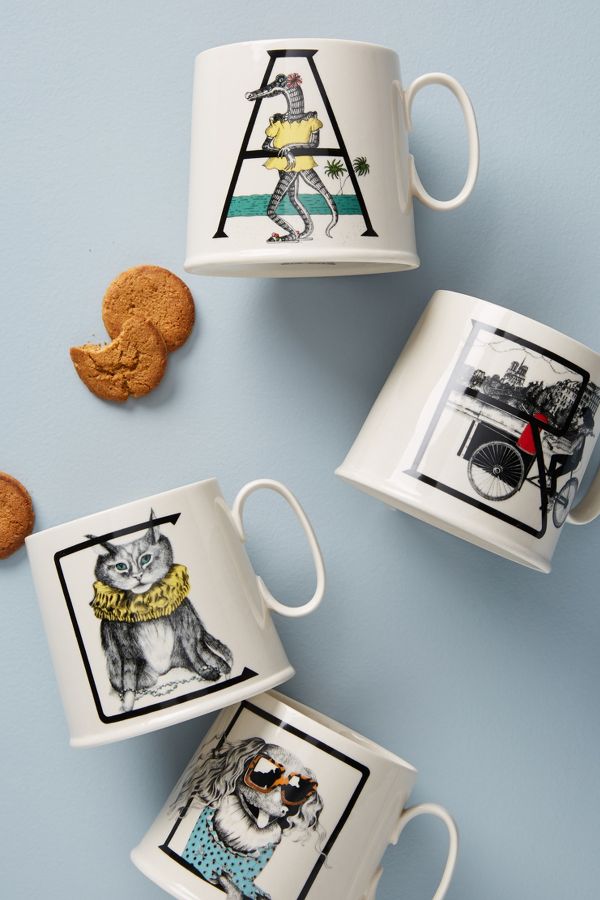 Animal Alphabet Monogram Mug by Anthropologie ($8): make hot chocolate more fun in these animal mugs with your child's initial. The wider base means they are less likely to spill it too!
Sweet Hearts Wooden Bead Set by Melissa and Doug ($9.95): keep their little fingers busy with over 100 wooden beads. Just keep it away from kids under 3 (choking hazard!).
The Paper Bag Princess by Munsch ($6.95): tell them the tale of a smart princess who rescues her prince while wearing a brown bag.
Lip Gloss by Beautycounter ($29): kiss their lips with vanilla instead of all the synthetic chemicals in the drugstore versions they usually get.
Silver Pure Platinum Crazy Aaron Putty at Papersource ($12.95): who needs platinum jewelry when you can play with putty! Well, it's good enough for the children.
Superhero Color-In Puzzle by Mudpuppy ($9.99): let your little superheroes color their own puzzles, then put it together. 2-in-1 entertainment that should keep them busy long enough for you to take a shower.
Crown Catchall by West Elm ($20): what a pretty way to store the knickknacks on their dresser and make your little prince/princess feel special.
Have a great Valentine's Day with your little loves!
[Disclaimer: some of the product links above are linked to me and I will make commission off purchases made. Thank you for shopping!]